Intuitive Development and Spiritual Support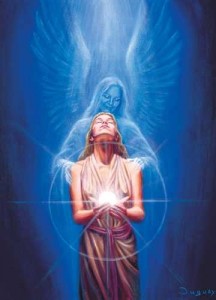 Be empowered to co-create your life, with the help of your Higher Awareness, Angels and Spirit Guides. Get answers to pressing questions through divine channeling and receive guidance on bringing abundance, wealth and health and miracles into your life – starting today!
This website is designed with your spiritual development in mind, promoting expansion, self-awareness and development exercises to strengthen your natural ability to heal yourself and answer your own questions. It's all within you – Awaken Within!
NEW! Buy THE PSYCHIC WAY A Psychic Development workbook for personal development at home!
YOUR UNIVERSE
In the expanse of time and space you will find the very thing that resides within you. Perfection.
There are no rules, no boundaries, no limits to growth. It is as vast as consciousness, energy, the Universe, and within your personal growth you will bring that learning to the Whole. In each experience you challenge yourself with, you push through the mud as a lotus blossoms, bringing a new form to that which has always been. Every moment in itself is a chance to grow. Every moment is the Universe.
Where are you this moment?
Be open to what the Universe brings you. Enfold your wings around each opportunity, each gift. This is consciousness.
Developing a Divine Connection
It is no coincidence you are here today. It is by no small measure you have a certain person sitting beside you, for we are all joined together by a greater consciousness, the Universal Life Force Energy. As our mind knows what it is our hand is doing when we write, our hand knows only that it is writing and is unaware of the body it is attached to. We are all limbs of the Universe, fulfilling our destinies to create movement and growth for the cosmic good, but when we become aware of the greater body of energy, we begin to become that greater force. Shed the skin of expectations, melt into your Self, and allow all that you are to awaken within!
Making a Divine connection is Key. When we begin to hear and connect and strengthen our bond with our Higher Self, which is in tune with the Universe and its ancient wisdom, we are better able to create here on Earth that which we desire. Of course what we want is not always the best design. The Mother of Creation Herself, the energy which runs through all things knows best, so it is important that we lend our ear to her, to our spirit guides, to our inner knowing, to give us solid advice for our life long Earthly path. And in surrendering the illusion of control allows not only our daily stress to dissolve, but gives way for vast growth and manifestation of joy. Surrender, embrace, enjoy!
Psychic Protection Exercise http://t.co/6BWBv5iIJX

— Ingrid Karazincir (@psychicingrid) January 16, 2015