My Books
…
The Psychic Way: A Psychic Development Workbook by Ingrid Karazincir
The Psychic Way: A Psychic Development Workbook is a practical tool to help you develop your natural psychic ability. Discover easy and effective exercises, meditations and insight into a variety of subjects such as angels, spirit guides, mediumship and much more, from professional Psychic-Medium Ingrid Karazincir.
"Ingrid has written a book that is comprehensive, organized and well written. If you are interested in learning more about developing your own inner knowing
this is a good book to read. I commend her for her efforts. " – Frieda F., CA
"I wish I had this book 10 years ago! If you're interested in psychic and spiritual development, this is the best book I've read on the subject in over a decade. Ingrid is a gifted teacher and writes in an accessible style thats enjoyable to read. A few highlights:
1. The information presented is accurate and correct.
2. The exercises are straightforward, easy to understand and practice.
3. You don't need anything else to do this work, its all right here in this book.
Since I've been using the information and techniques in this book my readings and healing work have improved markedly."  – John Girard, Raleigh Center for Interdimensional Healing
You can get the eBook or paperback here: BUY NOW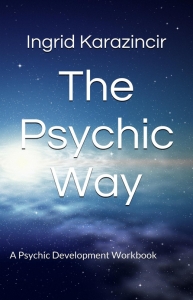 …
A Reason to Smile: Awakening to the Universal Consciousness by Ingrid Karazincir
A Reason is an inspiring and educational handbook for metaphysical development and the progression of meditation practices, channeling and getting in touch with your life purpose. Experience a rise in vibration as the author takes you on a journey of self-discovery, including channeled information from the Universal Consciousness, psychic development exercises and meditations that will take you to the next level. Whether you are a beginner or advanced in metaphysical practices, you will benefit from the wisdom and healing energy contained in these pages. Are you ready?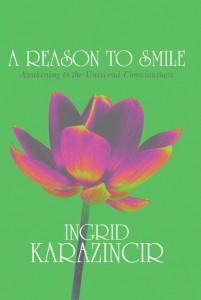 Book Review
"I just wanted you to know that I ordered your book and I love it. I just love your meditation exercises. I'm especially interested in the Ascension Grid/Merkaba Meditation. Fascinating. I'm going to go out and buy a digital voice recorder so I can record the exercise to guide me through this meditation. But, the entire book in its simplicity is wonderful and beautifully written. It just resonated with me… Congrats on a wonderful literary contribution." – Carol K., CA